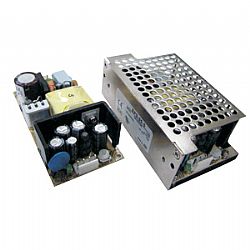 Sunpower are pleased to announce the release of the EPS series offering 25~65W of power in a miniature green open frame power supply. With low "no load power consumption" and a cost effective PCB structure the power supplies are designed to be directly installed directly into system chassis.
Possessing up to 90% of high efficiency the EPS series can be cooled by free air convection from -30 to +70°C.
Miniature Open Frame Power Supply
EPS-45 & EPS-65 series are also available with an optional case to provide the PCB with dust and moisture protection.
Datasheets