Power Supply Applications
Sunpower Electronics have been providing power supplies into a wide and varying array of market sectors and applications for over 13 years. Typical power supply applications include:
Contact us or call us on +44 (0)118 9823746 to find out if there is a Sunpower Electronics power supply that is right for your application.
Challenge
Powersupplies for current lighting and the through put growth yield
wasn't good. Wanted to control lighting, wanted the ability to control remotely and receive a report log for now errors. Product is in a highly
moist environment so need to be in an IP box.
Solution
Required a glass front for 2fold wifi controlled (metal box) gives the users an identification if there was a known error. Prototype first without controls – increased light out 20%
Then the second phased prototype created with full control, installed in Scotland increased light output 35%.
Outcomes
We allowed a 30% headroom, not putting any strain on the product. Each output to the light is fused so to limit the current to one device and reduces the risk of single point of failure.
RSP1600 MEAN WELL suitable due to its dimensions, power density, true power derations vs temperature, this is key due to the harsh environment moisture.
Arcade Gaming Power Supplies
Sunpower Electronics provides a solution to the new wave of arcade gaming power supplies; powering a computerised interactive golf game.
A typical power supply suitable for arcade gaming is the PCFL-180P-X2S2, a compact fan less ATX power supply designed with high durability for heavy duty use. Providing 90W of continuous power and 180W peak this unit also has a minimised inrush current due to no electrolytic capacitors being used on the primary side. Being enclosed into a work station within the arcade game, a high operating temperature and fan less design was essential to optimize game play.
Other gaming applications also include coin play and interactive gaming.
Vehicle Diagnostic Power Supply
Vehicle Diagnostics
Sunpower were recently contacted to provide power supplies for a vehicle diagnostics machine which provides a complete coverage of all vehicle systems allowing the garage to undertake specialist services or repair work. The EA1050A-12 desktop adapter was selected due to its durability and excellent reliabile performance. The customer needed a unit which was readily available from stock to accommodate for massive shifts in customer demand and also required a cost effective solution.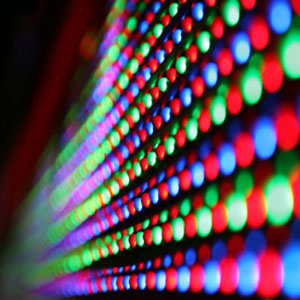 We offer a comprehensive range of IP Rated/Waterproof AC/DC LED Lighting Power Supply, as well as enclosed and open frame lighting power supplies, suitable for use in a range of Lighting applications, including Architectural Lighting, Task Lighting, Medical Lighting, Transportation Lighting, Entertainment Lighting, Lit Signage & Moving Signs, Safety & Security Lighting and Outdoor Area Lighting.
Our LED Lighting Power Supply, Halogen Lighting Power Supplies & LED Drivers are available in constant voltage or constant current models and there is a wide range of models that are IP64, IP65, IP66 or IP67 rated making them suitable for use in harsh conditions.
The lighting industry, like the power supply industry is driven by the growing demand for smaller and more reliable power solutions.
Our LED Lighting Power Supply range varies in size and capacity helping you get the right power supply for your application. Whether you are looking for an internal light fitting solution or a weatherproof solution capable of powering long strings of lights, we have a LED Lighting Power Supply solution to suit.
Existing applications for our LED Lighting Power Supply include LED lighting, moving sign, fibre optics, economical LED lighting, railway lighting, emergency lighting and vehicle lighting.
EV Charging Station Power Supply
Going green; Economic and environmental factors are the top reasons for considering electric-powered alternatives to vehicles. The MDR series provided a very suitable solution being incorporated into an electric vehicle charging station to power localised electronics, in this instance as a small form factor power supply.
The customer found it to be a very cost effective way of providing a high reliability and easily connectable unit which would apply (within the charging station) to installation in varying environments and locations. The high operating temperature (-20~+70°C) meant that the charging points are not prohibited to specific locations. Din rail mounting allowed the customer to design the internal electronics with a range of adaptable and easy mounting solutions for different variants of their modular electronic systems.
Testing Equipment Power Supply
Sunpower were selected to install testing equipment power supply for vehicle engines in the production line. A relatively small unit with a large current was required to power the controller running the whole operation, making the SP-500 ideal.
The SP-500 series is an enclosed unit offering 500W of power with protections including short circuit, and over load as well as a fixed switching frequency at 110KHz this unit is also ideal for applications such as electronic equipment, industrial automation and instrumentation.
Secure storage, charging and synchronisation of devices on demand
Staff and students in schools and other educational establishments frequently use Apple iPads and other tablet PCs, as do workers in offices, garages and most other enterprises.
To enjoy the maximum benefit from these devices with the least downtime, risk of damage or theft, and inconvenience, all users need easy access to a facility that provides secure storage, charging and synchronisation of their devices on demand.
One popular solution is a Charge and Sync Tablet Carry Case; this heavy-duty, reliable unit can store, charge and sync multiple devices simultaneously. The case is often powered by Sunpower Charge and Sync Tablet Carry Case Power Supplies; common choices are either a RSP-200-5 fanless power supply or the SP-200-5 fan-cooled version. Fan cooling means that the SP-200-5 can be built into enclosures with limited ventilation; accordingly, the Carry Case has been implemented using a wheeled flight case for rugged portability. The devices can be safely charged with the case's lid closed for extra security.
The power supply drives a USB distribution board, delivering up to 36 A. This allows charging of up to 16 tablets, supplying each with their maximum possible charging current of 2 A. The power supply's output can be set to 5.2 VDC, to facilitate synchronisation as well as charging.
The Carry Case is compatible with the iPad as well as a large number of commercially available tablet PCs and mobile devices. Intelligent electronics ensure that any USB device can be charged at the same rate as from the original manufacturer's charging unit. Connected devices can be mixed for charging; they do not have to be the same manufacturer or product type.
Other features of the SP/RSP-200 series include a universal AC input, built-in active PFC, Short Circuit, Over load, Over voltage, and Over Temperature protection, built-in cooling fan speed control, constant current limiting circuit and an optional remote On/Off control. A three year warranty is provided with all units.
For full details on Sunpowers Charge and Sync Tablet Carry Case Power Supplies select one of the ranges below.
Charging Locker Power Supplies
Keep your valuables safe whilst charging with Charging Locker Power Supplies
Schools and festivals don't have much obviously in common. However most attendees at both these environments today share a dependence on mobile electronics from smartphones to laptops – and a need to keep them charged and running for extended periods. Mobile and permanently-installed charging lockers have become a practical and popular solution, as they offer an electrically safe and theft-proof charging and storage resource to a large number of users simultaneously. This has lead to an increasing demand for Charging Locker Power Supplies.
Educational administrators and festival organisers investigating these lockers for rent or purchase naturally want to offer the widest range of options to the largest number of users. One charging locker manufacturer has significantly improved their products' ability to meet these goals by taking advantage of the high power density of Sunpower RSP-1000 power supply's and many other features.
The RSP-1000's wide 40 – 110% voltage trimming range was a key selection factor. Simple to set up using an external voltage source or resistors, it gives the charging lockers multipurpose capabilities without restriction to one particular laptop brand or voltage. The voltage adjustment feature means that the nominal 24 VDC output can be reduced right down to 9.6 VDC if required. Alternatively, the output could be set at 13.8 VDC to drive car charger sockets, allowing festival-goers to top up their mobile phones, PDAs and any other smart devices they would normally plug into a car charger.
The charging locker station allows up to 32 devices to be charged simultaneously, each within its own lockable charging and storage compartment. While this efficient packing density is attractive to operators, running 32 power cables in the limited space available, and connecting them to the single power source without a distribution box and voltage drop, presents a challenge. Fortunately, the RSP-1000's positive and negative output connections mean that copper bus bars can be installed behind the lockers, with only very short cable runs from the bus bars to the smart device connectors. Voltage drops are nearly eliminated; any remaining error can be corrected by voltage adjustment. The power supply itself is also highly efficient, at up to 90%.
The RSP-1000's output power remains consistent across most of the universal AC input voltage range. This allows the charging lockers to perform reliably in numerous locations with different mains voltages around the world. Two or even three PSU units can be connected in parallel both to increase power capacity and improve reliability through redundancy. As the power supplies feature active current sharing, this configuration is easy to set up. Additionally, operators can quickly and remotely spot any fault that does occur, using the monitoring software provided with the power supplies. The RSP-1000 also has built-in hardware protection from short-circuit, over load, over voltage and over-temperature conditions.
Other features of the 1U low profile RSP-1000 include a 5 V/0.5 A auxiliary output, remote sense, remote On/Off control and a DC OK signal. Additionally, it has constant current limiting, making it suitable for capacitive and inductive loads.
Sunpower UK was recently contacted with a request to help launch a new internal living wall; a suitable high quality affordable driver was required to power the pump to irrigate the modular compartments and release liquid food.
The LPV-60-12 was selected due to its high quality design and manufacture meaning that the power supply could be integrated into the living wall and self maintained. A 60W 12V 5A IP64 rated constant voltage power supply, enclosed in a fully isolated case to protect against ingress of dust and water splashing.
Cooling by free air convection allows an operating temperature of -20~+60°C and has protections including short circuit, overload and over voltage.
"We are very impressed with the quality of service from Sunpower and are excited at the prospect of working with such an efficient company. Right from early stages of initial designs, the technical input from the company has been brilliant and lead times for products are good. Thanks again."
Mixing Desk Power Supplies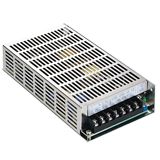 Sunpower was recently contacted for a multiple output unit to provide power to audio processing display screens and auxilliary components for a small mixing desk. The SPS-100-T3 was selected due to its small form factor, small footprint and multiple output operation. To meet with customer specific requirements the output rail voltages were adjusted for production. The SPS-100-T3 was also upgraded to meet EN60065 (Audio safety standard) to comply with customer safety testing on the finished product.
Pay on foot Power Supplies
Sunpower's enclosed units are installed into parking and pay on foot machines up and down the country offering parking management solutions to the public and its operators. The customer required the power supply to be installed inside the payment machine with a cost-effective, compact and high efficient design. The RS series was selected to be used across their range of units, including their roadside ticket, pay and display and pay on foot machines.
The RS-25 series is a highly efficient, long life and highly reliable power supply offering 25W of power with cooling by free air convection. This small enclosed power supply can operate up to 70°C ambient temperature and can withstand 300VAC surge input for 5 seconds.
Poultry Farming Power Supplies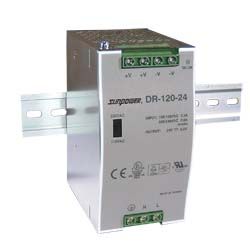 Don't count your chickens...
Sunpower was recently contacted by a UK leader in poultry farming who required a solution for their lighting control panel for illuminating poultry sheds. The DR-120-24 was selected to meet with their requirements due to its high quality, efficiency and DIN Rail mountability, it was perfect for the job.
Rain Water Harvesting Power Supplies
By 2014 all builders of new houses will be required to fit a rain water harvesting system to comply with housing regulations. Furthermore in the future all buildings with a certain water capacity will be required to have them fitted. The EA1015D-24 was used to power the DC pump on the system, controlling the amount of water that is introduced into the buildings system. Our rain water harvesting power supplies are the perfect solution for powering the systems.
The EA1015D-24 was selected as it is easy to install, aesthetically pleasing and offers a low DC current safe for the home user, it also works with the system to sustain a low carbon footprint.